---
Wabi Sabi: The Ancient Art of Loving Your Old Furniture
---
Wabi Sabi: The Ancient Art of Loving Your Old Furniture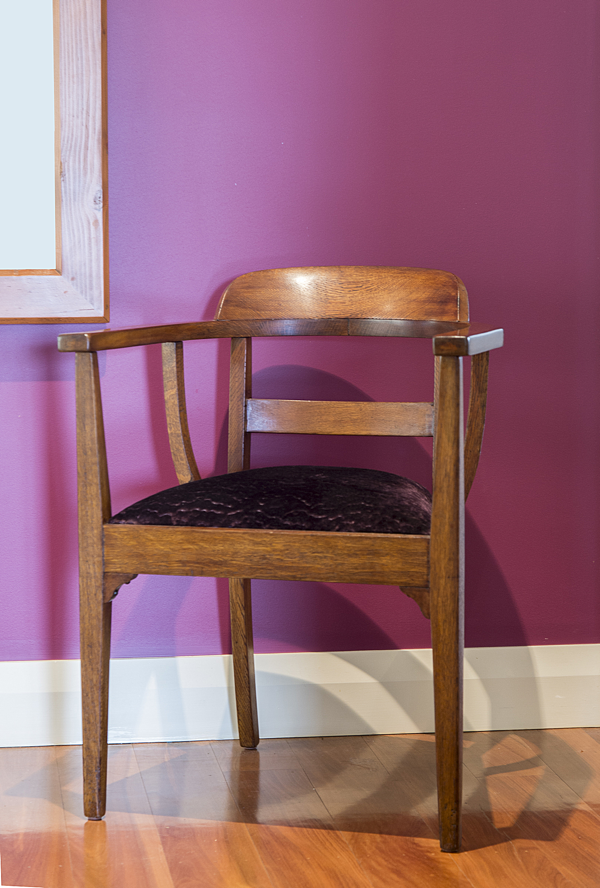 When you're buying furniture, its easy to assume that you must 'upgrade' to something new and perfect. But the ancient Japanese concept of Wabi-Sabi is
challenging this assumption.
What is Wabi-Sabi
One translation for the ancient art of Wabi-Sabi is "A beauty of things imperfect, impermanent". Its simple, slow, uncluttered-and most of all,
it reveres authenticity.
Wabi-Sabi is pre-loved, not sold in a store; aged wood, not veneer; exposed timber, not glistening metal. It celebrates cracks and crevices and all the
other marks that time, weather, and loving use leave behind.
It reminds us that we are all but transient beings on this planet. That our bodies as well as the material world around us are in the process of returning
to the dust from which we came.
It is said that Western beauty is radiance, majesty, grandness and broadness. In comparison, Eastern beauty is desolateness. Humility. Hidden beauty. Wabi-Sabi
is a significant concept in Japanese culture, and one that can be appreciated everywhere – including the home.
Wabi-Sabi in interior design
Bringing Wabi-Sabi principles into your home is easier than it might seem. Think about a fabric color palette that mimics what's found in nature: calming greens, soft greys and warm earth tones. Think about natural materials that change as they age: aniline
leather, velvet or cotton fabric, timber, copper and brass.
Importantly, you don't need to own fancy antiques to embrace Wabi-Sabi principles. Chances are you already own timeworn pieces of furniture. You might
have an old recliner chair that's staring down the barrel of a roadside collection. By choosing to reupholster it with materials that allow it to age gracefully, you'll not only renew it today but enjoy its time-worn elegance in years to come.
Learning to love your old furniture
History and memories are something that not even the most expensive new lounge or sofa chair can provide. Aged furniture has its own simple, timeless style.
When it comes to home decor, many people assume that they need to get rid of their old and broken furniture. Wabi-Sabi thinks differently. By choosing
to reupholster and restore your existing furniture, you can have the best of both worlds. You can have a lounge that looks and feels new, while knowing
that it will only become more beautiful and comfortable as time goes by.
If you'd like to embrace Wabi-Sabi and restore the furniture in your home, contact us and we can recommend fabrics and colours to get you started.