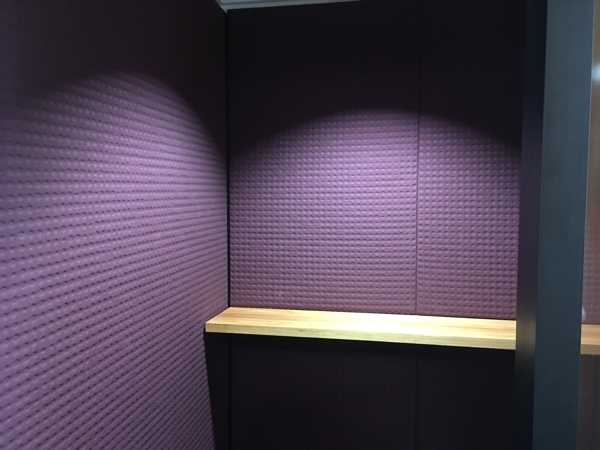 The proverb 'silence is golden' is especially true in the open-plan office environment. Harvard University research shows that workers in open-plan offices can lose up to 86 minutes of productivity per day, and suffer a variety of negative health effects, due to ambient office noise and sound distractions.
In recognition of the impact of office noise, architects and business-owners are increasingly designing workplaces with dedicated areas for peace and quiet.
To achieve 'quiet' in a big, noisy open office space, designers typically specify acoustic panelling and bespoke commercial upholstery.
One recent trend is the use of upholstered phone booths and acoustic privacy pods.
Acoustic phone booths for Sydney office
We recently worked on a project in the Sydney CBD which called for a series of upholstered phone booths. Essentially, these booths are small acoustic compartments, like tiny stand-up offices, that projected off a central open plan space. The idea is that staff can go into the phone booth to quickly make or receive private calls in a quiet and comfortable space.
Working closely with the shop fitter and architects, Upholstery Solutions built a series acoustic panels that could fit together along the booth walls.

Special care was taken to ensure the panels fitted together without gaps where sound could 'leak' or reverberate off the wall. The completed panels were fixed to the walls using split battens so no direct screws or glue were added.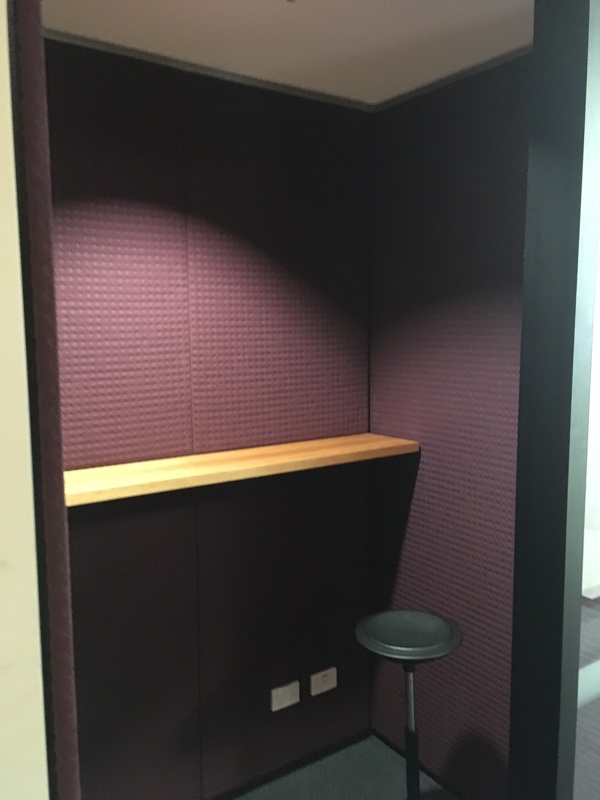 Acoustic wall panels, when upholstered correctly, can significantly dampen sound coming from inside and outside the booth. In this project, we created the wall panels using 12mm acoustic fibre, fixed to specially manufactured backing boards and upholstered in Maharam High Field 674. The Kvadrat fabric was chosen not only for it's aesthetics and commercial upholstery rating, but also for it's unique raised texture pattern, which helps to capture
and absorb sound.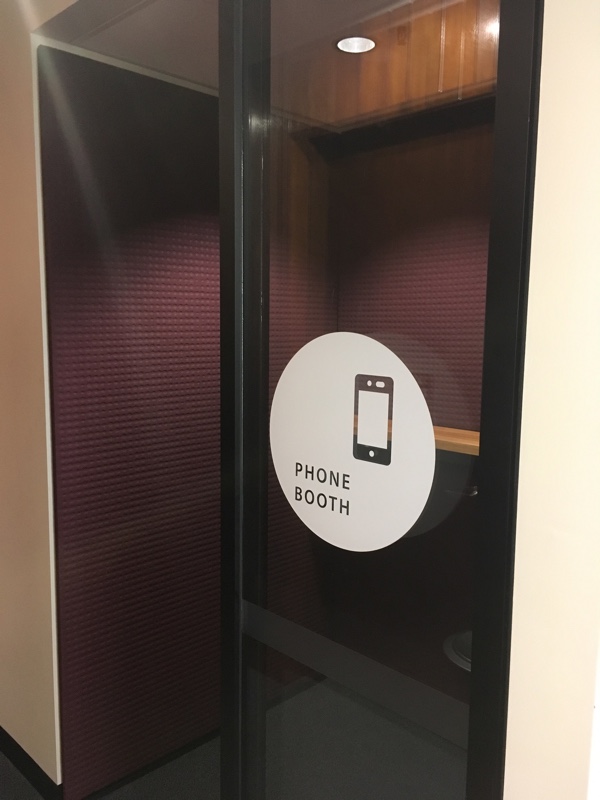 Once the commercial upholstery was installed, the phone booths were fitted with a bespoke glass door. The glass door allows office workers to quickly see whether a booth was in use, or available. 
Acoustic upholstery services
Upholstered phone booths are a clever addition to any open plan office. Whether you are an architect looking for an bespoke production partner, or a business-owner wishing to enhance an existing space, Upholstery Solutions can work with you achieve your noise reduction goals.
Contact us for a complimentary discussion of your requirements.