---
Boucle: Revival of a Mid Century fabric
---
Boucle: Revival of a Mid Century fabric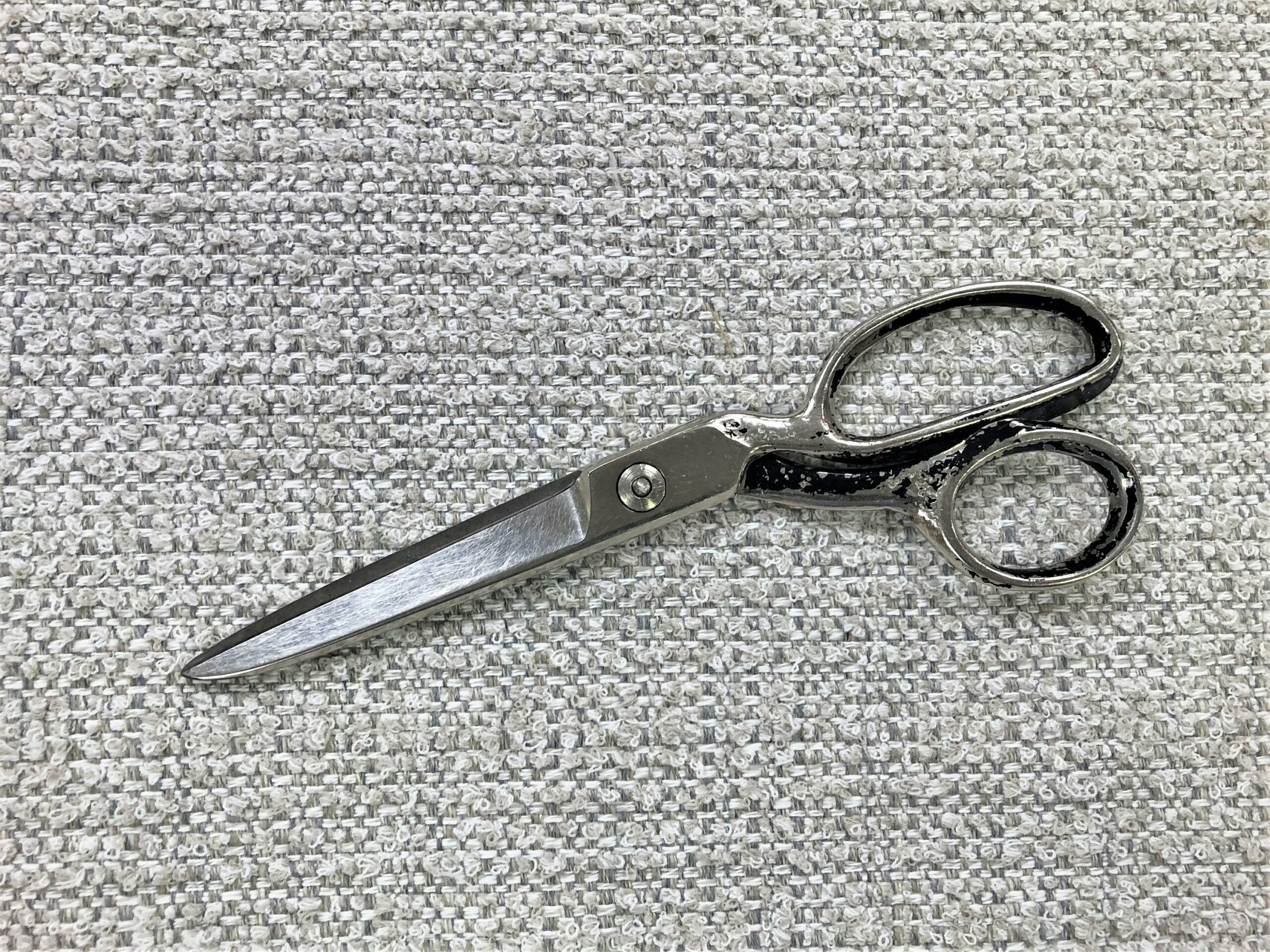 Recently, we've seen the revival of a fabric with history dating back to the height of Mid Century Modern style.
The fabric is Boucle – a French word meaning curled or ringed. This name refers to the curled or looped fibre that characterises its weave. 
So what is Boucle?
Boucle is a designer fabric that is made from looped fibre. This multi-use textile has a characteristic texture: small tight weavers' knots with a very soft, comfortable handle. Traditional boucle' is made from wool but this fabric can be crafted from other materials such as polyester, linen, cotton or even silk.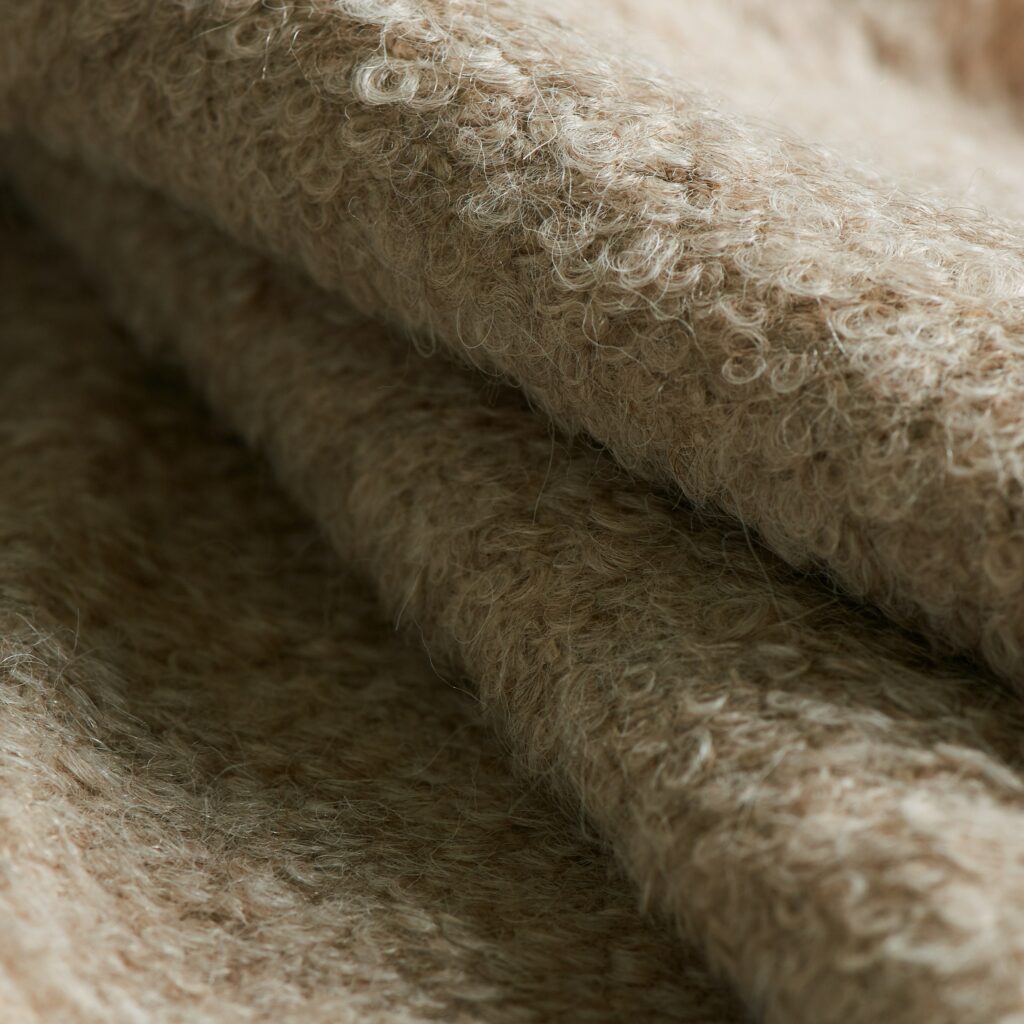 History & revival
During the 1940s, Boucle was popularised through the efforts of architect Florence Knoll and designer Eero Saarinen. It was Florence Knoll's request for a chair "like a basket full of pillows" that inspired Saarinen to design the famous Womb Chair, originally upholstered in Boucle.
Boucle was soon widely used across an array of mid century furniture, and fashion designs by the likes of Coco Chanel throughout the 1950s.
Now, Boucle is back! A recent resurgence in the popularity of Mid-Century furniture has revived the textile. Not only for use in fashion but also in contemporary furniture. Boucle can often be seen in designer homes and are sought after by leading interior designers.
Style & characteristics
Boucle is hard-wearing and durable, made by weaving two or more yarns. One yarn is twisted tight – providing stability – and the remaining yarns are loosely laid to create the characteristic looped, irregular texture.
This fuzzy texture is ideal for adding softness to a room. It can be introduced as upholstery on sofas, chairs and accent cushions, as well as window treatments and rugs.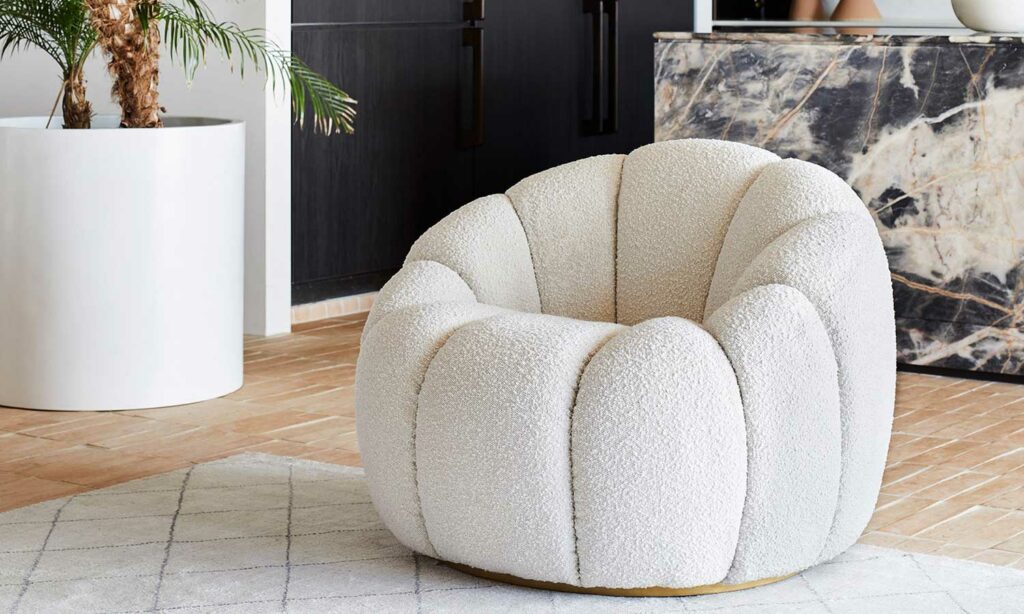 New York based designer Tina Ramchandani puts the textiles' rise in popularity down to it's rugged-textured intrinsic properties.
"With very real issues concerning the environment and political climate, the modern days are hectic. So creating a safe and cozy space at home that encourages well-being is essential".
How to style furniture with Boucle
Boucle accentuates curved lines, such as those found in Mid-Century Modern (MCM) furniture, and softens hard lines such as cabinetry and plain walls.
Typically used in creamy whites and light neutral tones, Boucle textiles are a way of adding visual interest to a room without necessarily adding colour.
Sofas & soft furnishings
The fuzzy, cosy nature of the fabric matches well soft upholstered furniture. If your budget permits, invest in a few high quality MCM pieces (or premium contemporary reproductions) with luxurious curved lines.
Savvy shoppers can find outstanding MCM pieces on secondhand market places. In most cases these pieces are suitable for reupholstery (with the added bonus of an insta-worthy before and after).
You may also find contemporary furniture (already upholstered) from premium retailers such as Space Furniture, Coco Republic, Sarah Ellison and Life Interiors.
Bedding
Boucle is a cosy textile and offers the perfect texture for the bedroom. Some simple throw cushions can be used to enhance your sleeping space, perhaps paired with an upholstered headboard. Choose wool for the cooler months, and cotton or linen for Summer.
Curtains
Boucle isn't commonly used in curtains. But for those designers or homeowners who are brave enough, choosing a more open weave is great way to introduce filtered light into a room. It will also add a strong vertical texture and a softness to the room.
Ready to style with Boucle – and more?
Boucle is just one of many possibilities to bring new style to your home and furniture. When you're ready to ask questions, or browse designer upholstery fabrics, Upholstery Solutions are here to listen and assist with all of your upholstery and furniture needs.