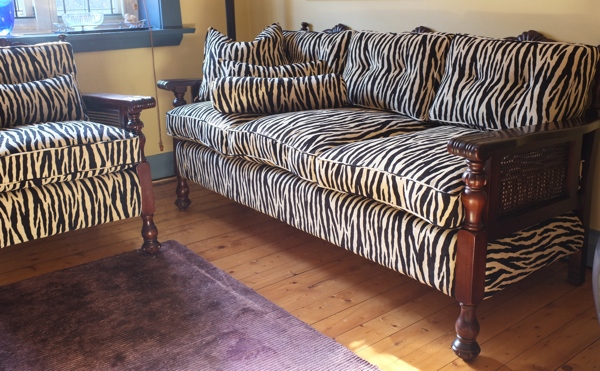 A few months ago, a client contacted us knowing she wanted to reupholster her lounge suite: a much-loved piece that she had inherited from her mother.
As with most furniture items that are loved and meaningful, this lounge suite (a lounge and two armchairs) had a deeply personal story to tell.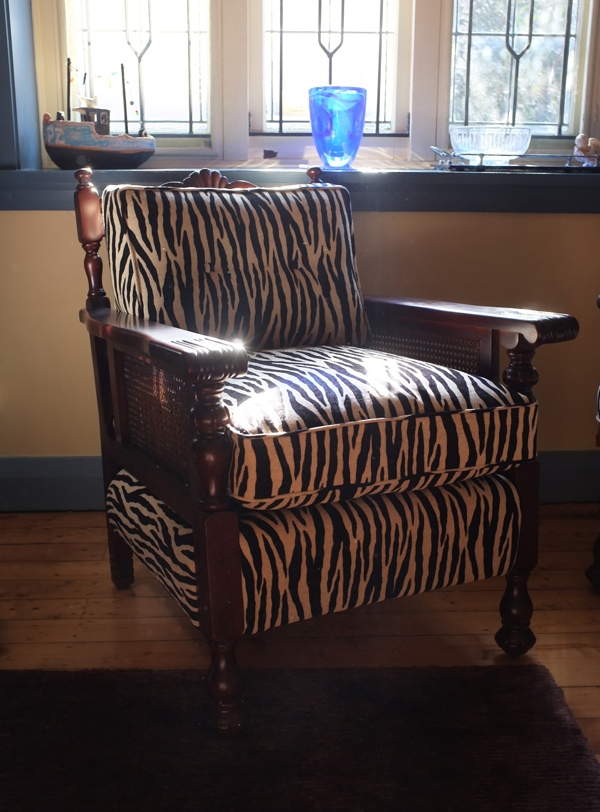 In 1953 our client's mother and her mother's friend ordered the same timber lounge suite from a furniture shop in Wollongong, and both families shared
many halcyon days gathered on the lounges. For the next nineteen years, it was sat upon, played upon and laid upon. However, when our client's parents
separated the lounge suite was taken by her father who kept it until his death.
The suite returned to our client's mother, who had sought it out because of it's indefinable link to her best friend. After a time, the lounge was reupholstered
and recovered in a traditional fabric print that endured for the next twenty-five years.
Deciding to reupholster
Following her mother's passing, our client inherited the old lounge suite, uncomfortable and well-worn but much as it had been for more than a quarter-century.
In its' favour, the lounge suite frames remained in very good order despite being over sixty years old (a testament to buying good quality). Moreover,
the client didn't have the heart to get rid of the suite as it had meant a lot to her mother.
When the client contacted Upholstery Solutions she sought to have the frames rebuilt, and cushions and the fabric replaced. The start of this process was
a home consultation which quickly
revealed the client's adventurous spirit and distinctive personal taste. Accordingly, the client chose a luscious Zebra-stripe fabric from The Textile
Co. A touch of vintage Hollywood.
Craftsmanship and reupholstery
After the lounge was collected our expert Team stripped off the original upholstery padding and disposed of it. The frame was extended in the leg, raising
the seat height by 50mm, and making the suite furniture easier to get in and out of. The legs were then stained and polished to coordinate with the selected fabric.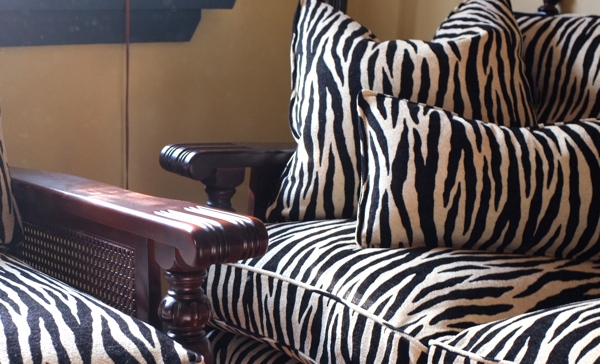 The upholstery was completely replaced. The frame was painstakingly resprung, with coil springs hand-tied into position then upholstered with new foam
padding and the Zebra fabric. In addition, the cushions were replaced with new feather wrapped pillows on the seat and back. So in short order, the
beautifully restored lounge suite was ready for delivery.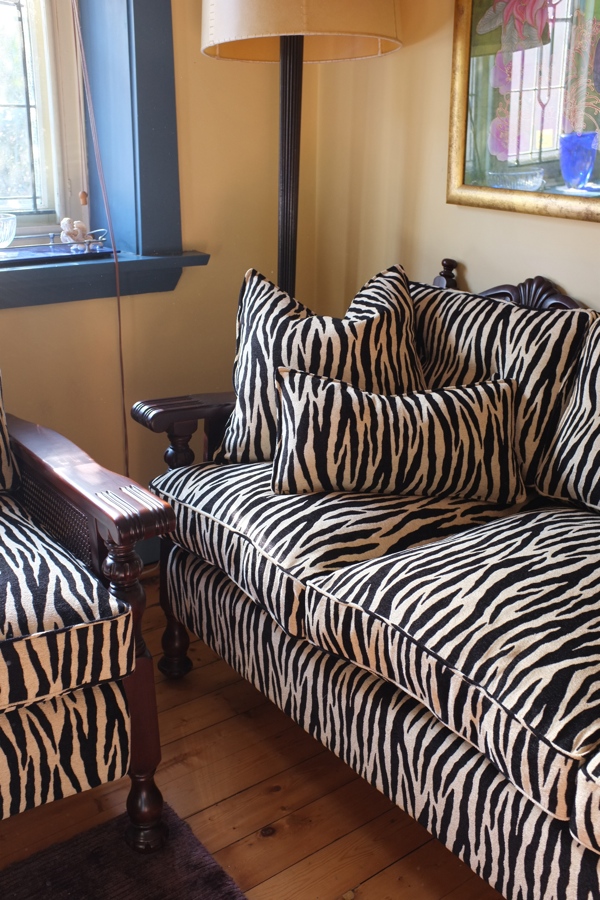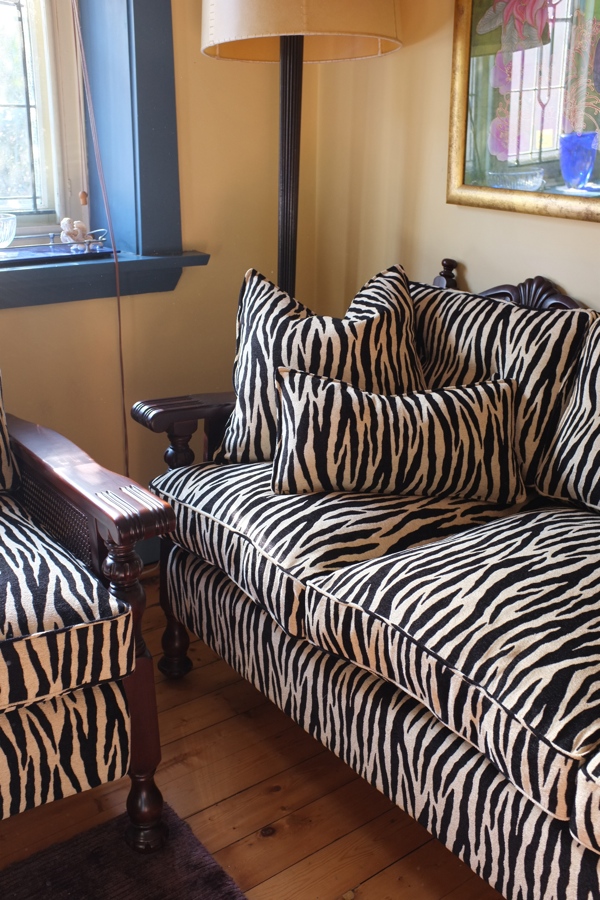 Testimonial
The result is best summed up in the client's own words:
"I miss my mum so much but this lounge is my childhood reclaimed, it is a symbol of love and continuity. It is now a stunning piece of artistry that everyone falls in love with. Mum would adore it, and be happy that I did it. … Thank you Upholstery Solutions I am loving everything you did, you have created so much pleasure."
What do you think of this Zebra fabric? Do you like the Vintage Hollywood look? Let us know in the comments below.