---
Upcycled Art: Gentleman's Armchair
---
Upcycled Art: Gentleman's Armchair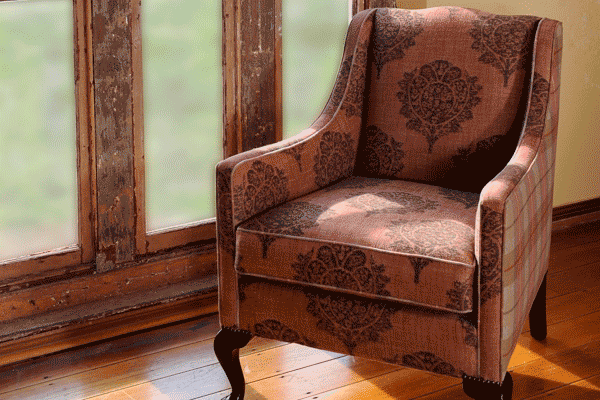 Recently, a young male client came to us with a very particular brief. The idea of 'upcycling' (a kind of recycling where an object is repurposed instead
of being confined to the rubbish) appealed to him, and since he was looking for an armchair, he approached us to find an old chair which could be reimagined
with a funky modern twist. These are the requests we love!
The chair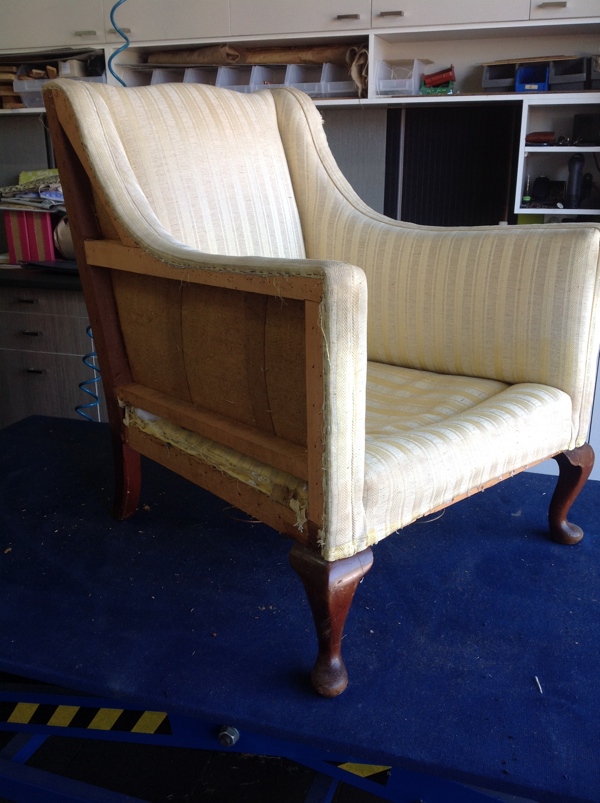 Providence is a funny thing. Just six months before our client came to us, we'd purchased a number of pieces from an old client who was moving to smaller
home. At the time, this armchair had piqued our interested because it had 'good bones': an interesting curvy profile, coil-sprung suspension and well-made
hardwood frame. It was the right candidate for this exciting upcycling project.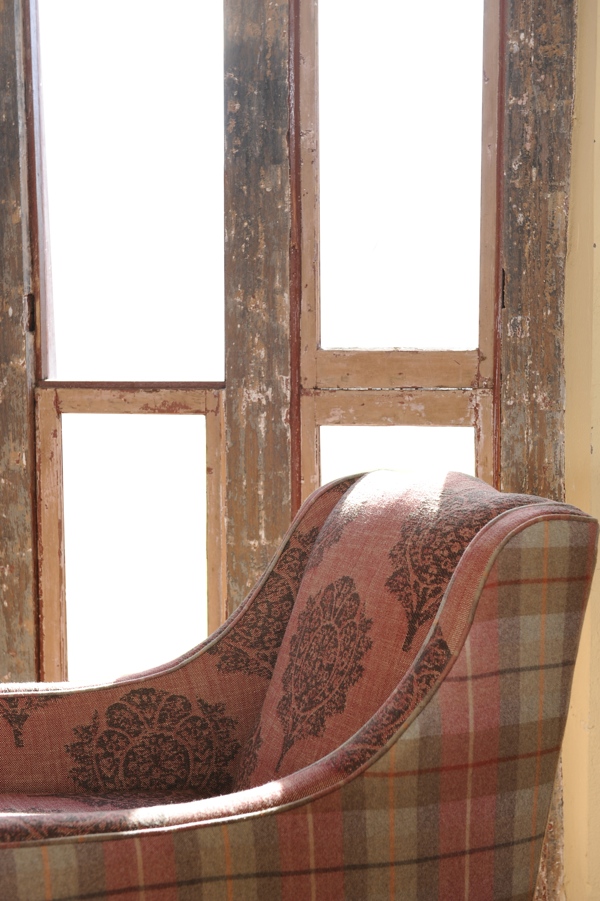 Styling and design
As part of the brief our client asked for our input into the styling and fabrics that could be used. Our expert consultants presented him with three alternatives, demonstrating how they could be applied and how the
rebuilding process would tailor the whole chair to his needs.
The client chose an exciting combination of Linwood fabrics.
He loved the feel and texture of both the Jacquard weave and plaid-patterned fabric.
Craftsmanship
The old chair had given thirty years of stellar service, and needed thorough restoration. The chair was completely stripped down to the frame, all joints
were tested and reglued. Extra blocking was added to ensure that frame would not twist and become loose over time.
New webbing and springs were hand-tied, and a foundation layer of cotton fibre was teased into position over the springing. The fibre layer was then anchored
down via a series of stuffing stitches through the padding. This is the traditional (and best) method for long-lasting upholstery padding.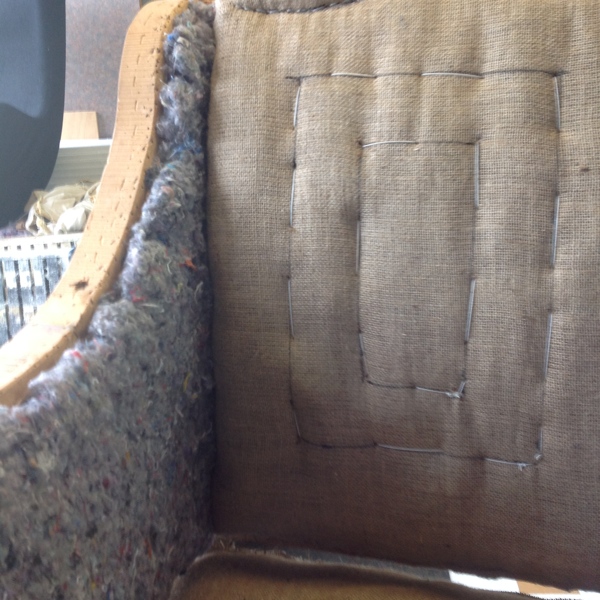 Outer layers of padding followed so we could sculpt the final shape and determine the overall balance of the chair. At Upholstery Solutions, we believe
that furniture should be as much sculpture as a functional piece. And when both can be achieved it is a beautiful moment.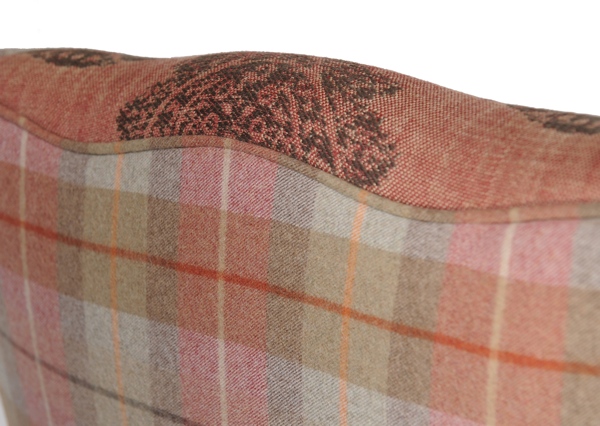 Overall, the shape of the chair combined with the striking visual appeal of the fabrics has created a piece which is truly something special. Moreover,
the upcycling project has saved a beautiful old chair from prematurely ending up in landfill.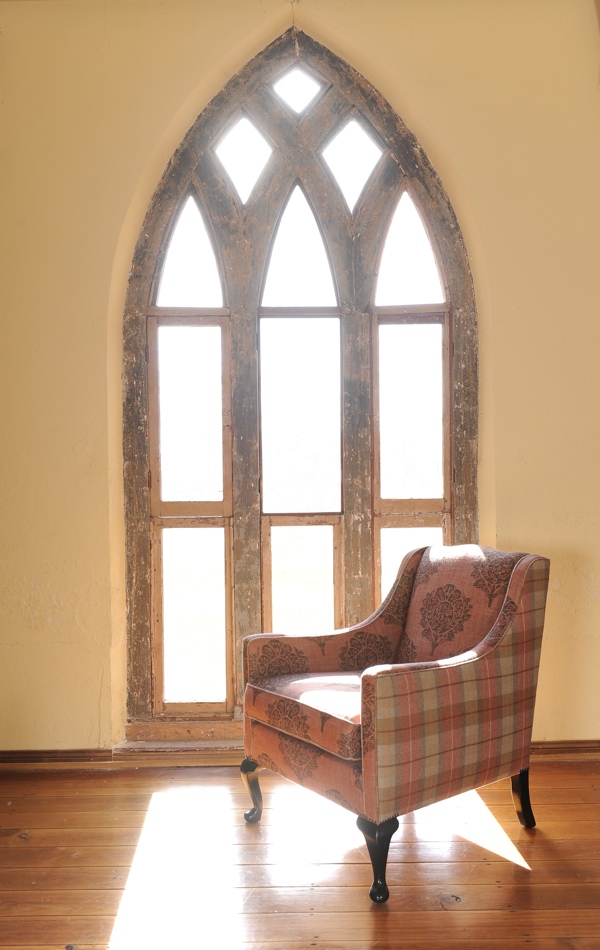 What do you think? Was it a success? Tell us in the comments below.