---
Leather Sling Dining Chairs
---
Leather Sling Dining Chairs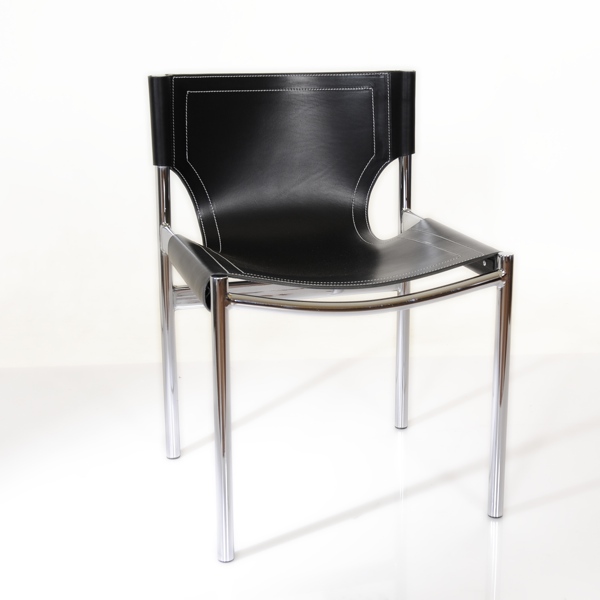 Here at Upholstery Solutions, we're no strangers to doing interesting things with leather. So when we were asked to restore a set of stylish leather sling
dining chairs, well, we saddled up.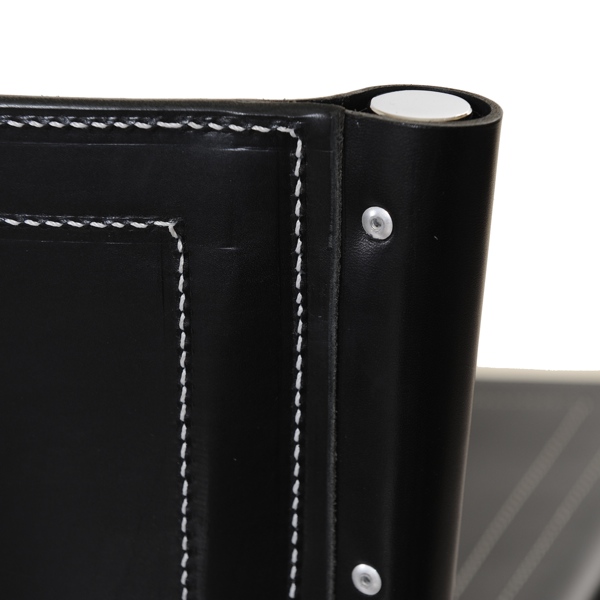 Background
This set of italian leather sling dining chairs had been purchased in the 80's, then used and loved for more than 20 years. However, even the best quality
has a lifespan (though 20 years is a fair old innings) and the leather was beginning to crack and tear.
Like any treasured item, the owner simply couldn't bring himself to part with them. Such quality is so hard to find today. Having scoured furniture stores
throughout Sydney, the owner was despairing of finding a way to restore his beloved chairs. So he was delighted to discover that we could help.
Process
The chairs are essentially layers of leather stitched one-on-top-of-the-other around a chrome frame. It is a robust and classic design.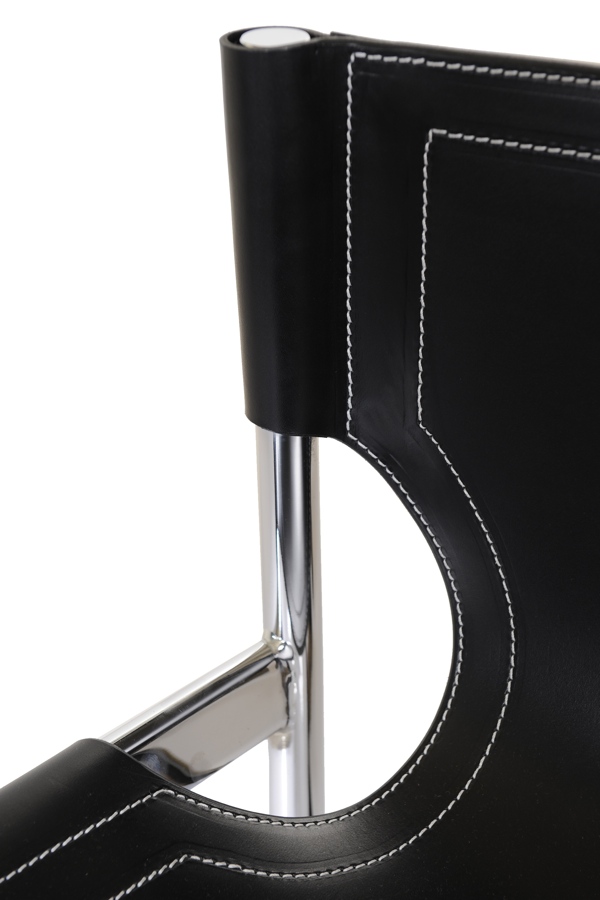 The chrome frame, being exceptional quality, had not tarnished despite the heavy use. This could simply be cleaned and buffed to restore its lustre. However,
the leather slings were another matter.
Since it wasn't possible to repair the slings, we replaced them with new ones. The new slings were cut to the pattern, carved from 3.2mm black bridle leather.
We selected this premium English bridle leather because, although stiff, it was flawless: perfectly tanned with a breathtakingly rich sheen.
To join the slings to the frame the leather pieces were layered together and then carefully hand-stitched with heavy leather-working thread. (The stitching
was done in white thread to create dramatic contrast and draw attention to the precision of the handwork).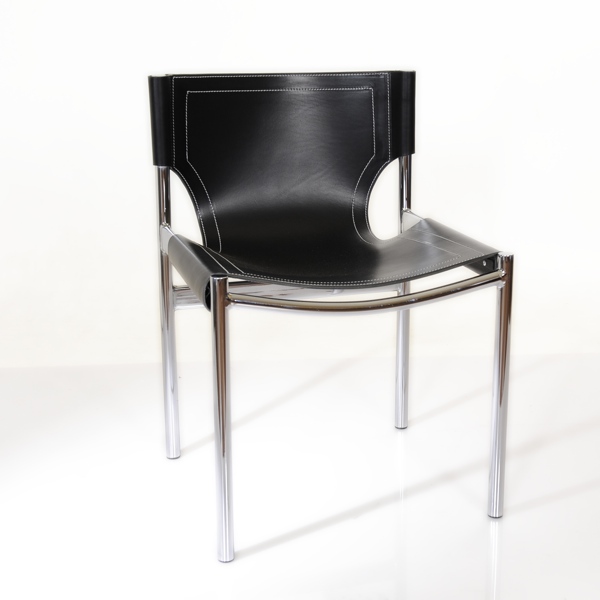 Finally, the leather slings were rived into position to prevent them sliding down the frame. It was a labour-intensive but ultimately rewarding commission.
The results speak for themselves.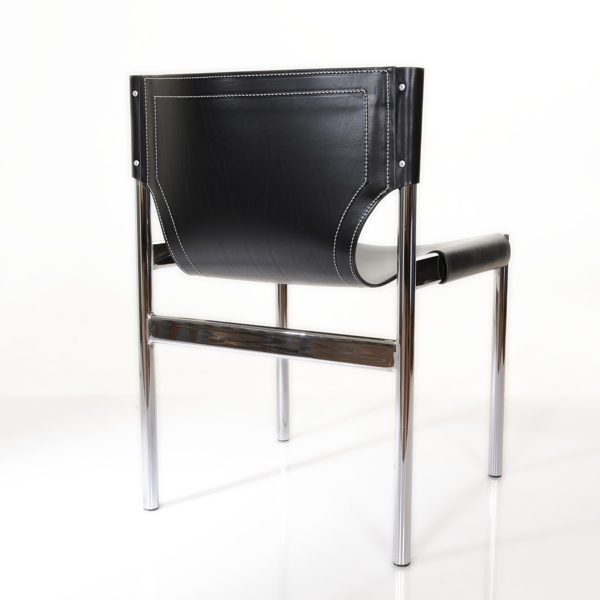 What do you think? Do you love these leather sling dining chairs? Tell us in the comments below!