---
Fisher Library, University of Sydney
---
Fisher Library, University of Sydney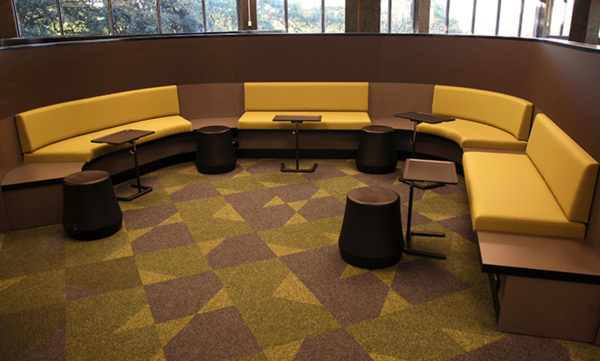 Upholstery Solutions recently completed commercial upholstery for the refurbishment of the Fisher Library in the University of Sydney. The four story,
multi-million dollar project is part of the University of Sydney's outstanding campus renewal program. The new program of architectural revitalisation
is designed to create a series of links between previously disparate learning areas: formal, informal, indoor, outdoor, collaborative and individual.
The Fisher Library, once a shabby and forbidding cloister, has been opened up to establish a light-filled room of inviting spaces. No easy feat in a multi-story
academic building.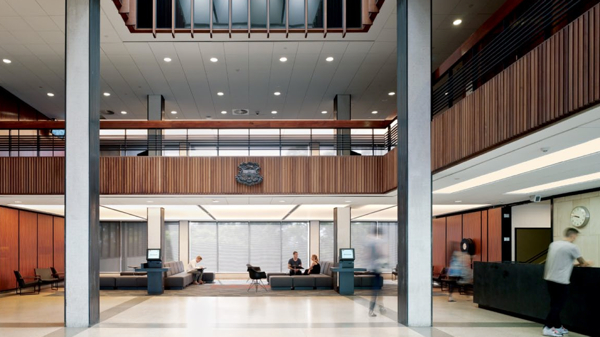 Above: The magnificent Fisher Library entrance.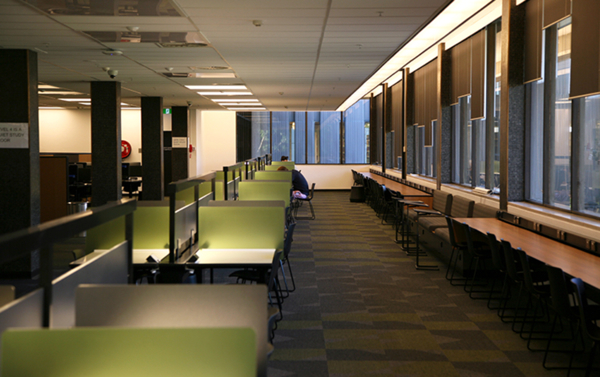 Above: study areas feature banquette seating, allowing quiet group work.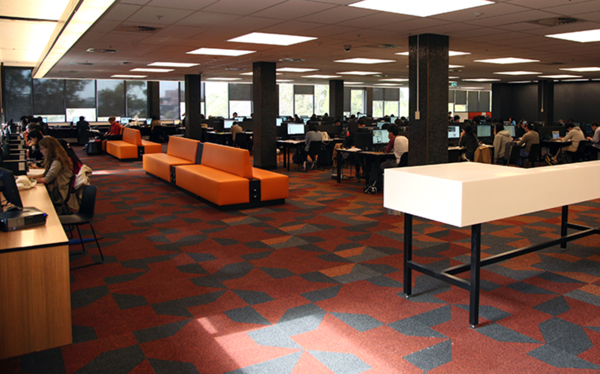 Above: freestanding sofas with built-in power supplies allow students to access campus facilities from their tablets and laptops.
Below: dark grey banquette seating is scattered throughout the four library levels.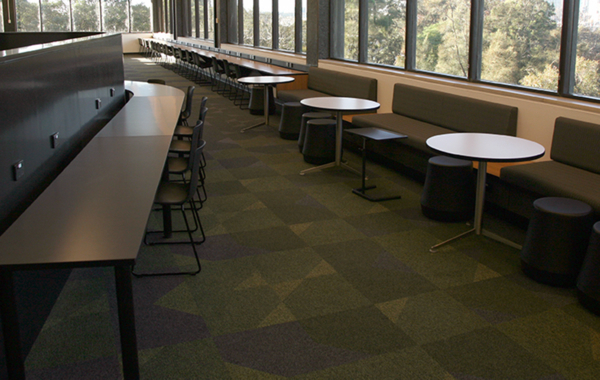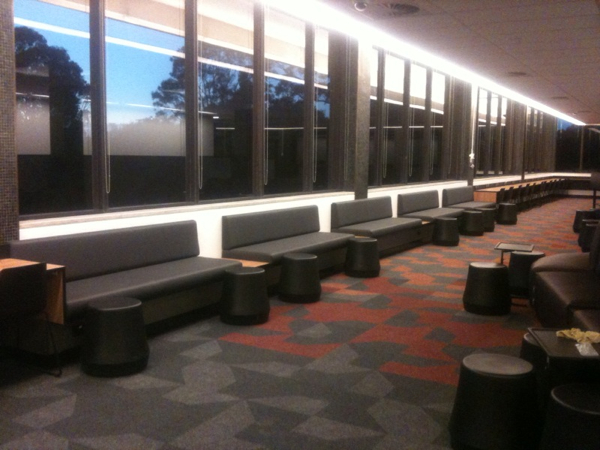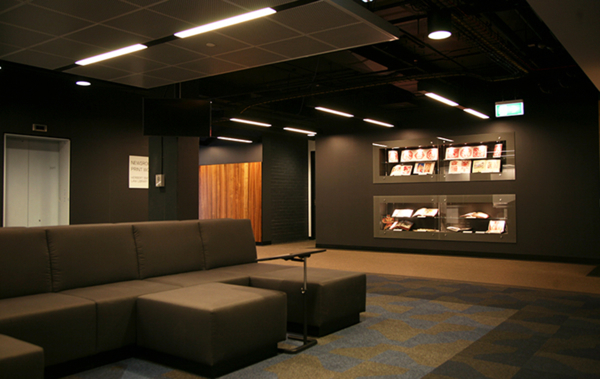 Below: banquette seating was subtly curved. This curve was used to create intimate upholstered cabanas for larger groups to work collaboratively.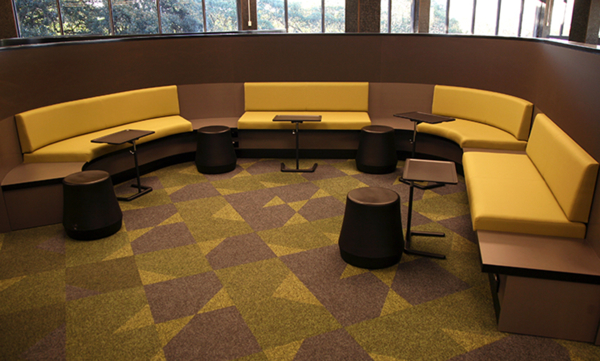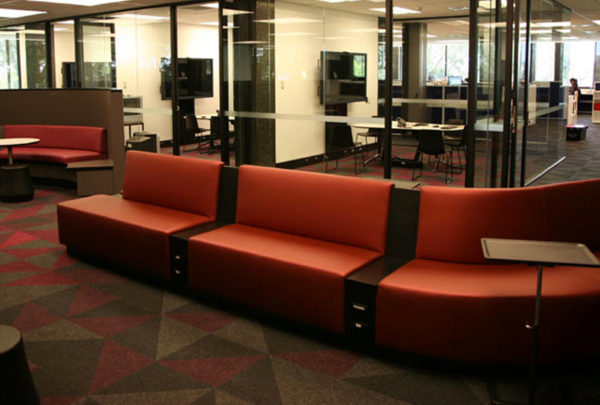 Below: the rare book collection is a treat!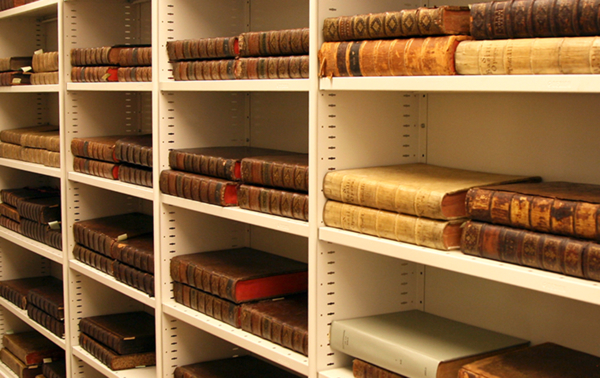 The completed Fisher Library can be visited at the University of Sydney, Eastern Avenue, Sydney. If you have any questions about this project, please contact
us.