---
Before and After: Bedroom Chair
---
Before and After: Bedroom Chair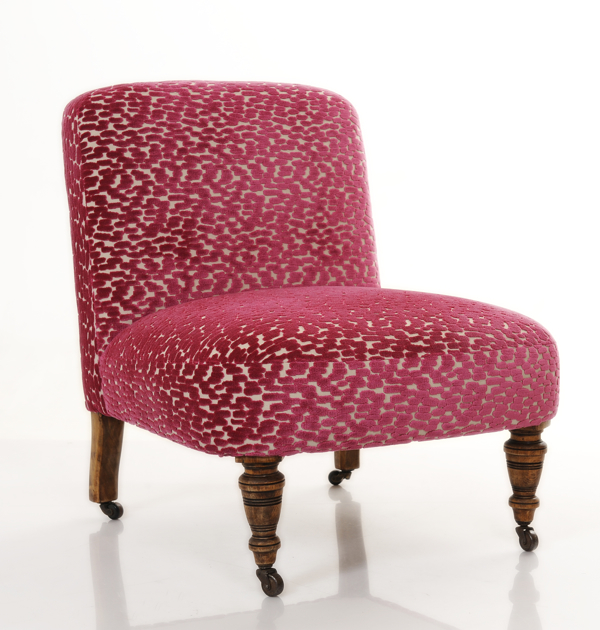 Upholstery Solutions recently transformed the look of a much-loved bedroom chair. The cute little chair first came from the client's mother, passed down
after many years of faithful service. Already an heirloom, it was recovered about 20 years ago. Back when bright gold velvet was in vogue. But now,
filled with personal memories, and still regularly used, the chair was overdue for a refresh.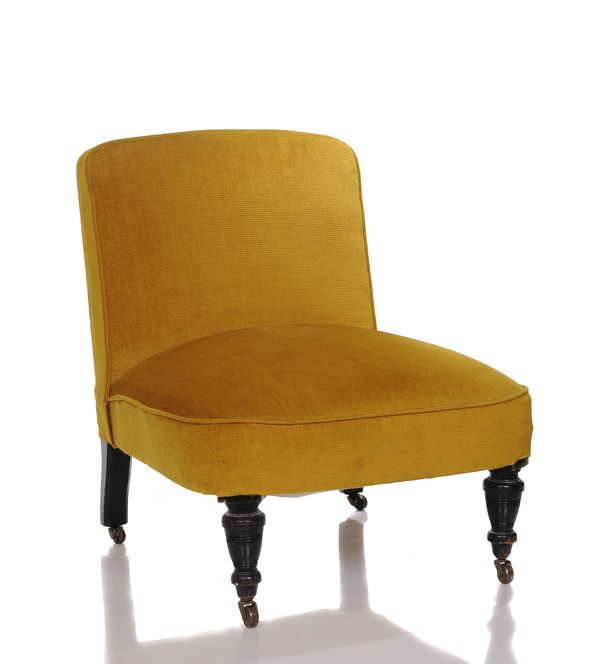 Above: 90s chic
The client's main complaint was that the chair no longer harmonised with the colour and style of their bedroom. The central feature of the bedroom was
a brown leather headboard and a taupe floral-patterned bedspread. Accordingly, when we consulted with the client, we were able to make some bold yet
thoughtful fabric suggestions.
One particular favourite was a Duralee velvet. A modern pattern, in pink! The pattern linked nicely with the organic patterns on the bedspread, while the
colour coordinated with the brown/taupe tones. And, being pink, it lifted the room with a sense of warmth and fun. Moreover, the juxtaposition of the
modern fabric and the antique turned legs sharpened both elements into features.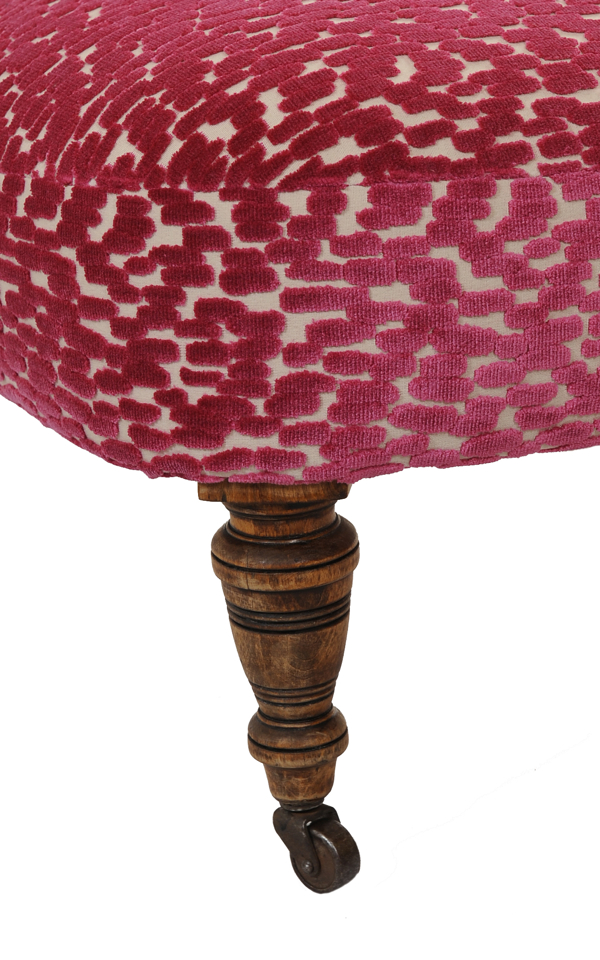 The chair was stripped to its frame and painstakingly re-glued. The timber legs were traditionally french polished with shellac, and waxed to give a natural
'raw' effect. The seat was re-sprung and the padding improved. Finally, the fabric cover was carefully upholstered. As a whole this exacting process
delivered a chair which was as much a sculpture in the room as it was a useable item.
Needless to say, the client was delighted.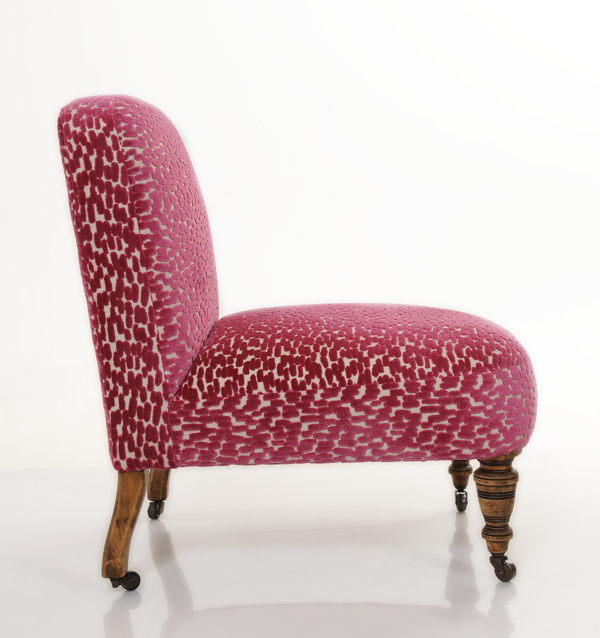 What do you think? Would you have chosen pink? Let us know in the comments below.