---
Before & After: A Fresh Egg
---
Before & After: A Fresh Egg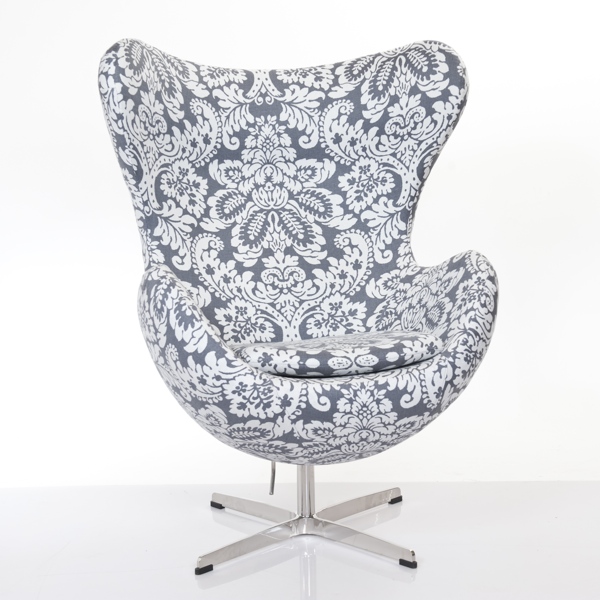 From time-to-time clients come to us in despair. They have furniture they love. They've found a beautiful upholstery fabric. But someone has told them
their furniture cannot be reupholstered.
Thankfully, at Upholstery Solutions our great passion is bespoke furniture upholstery.
We specialise in perfecting what others cannot. Like this reproduction Arne Jacobsen Egg Chair.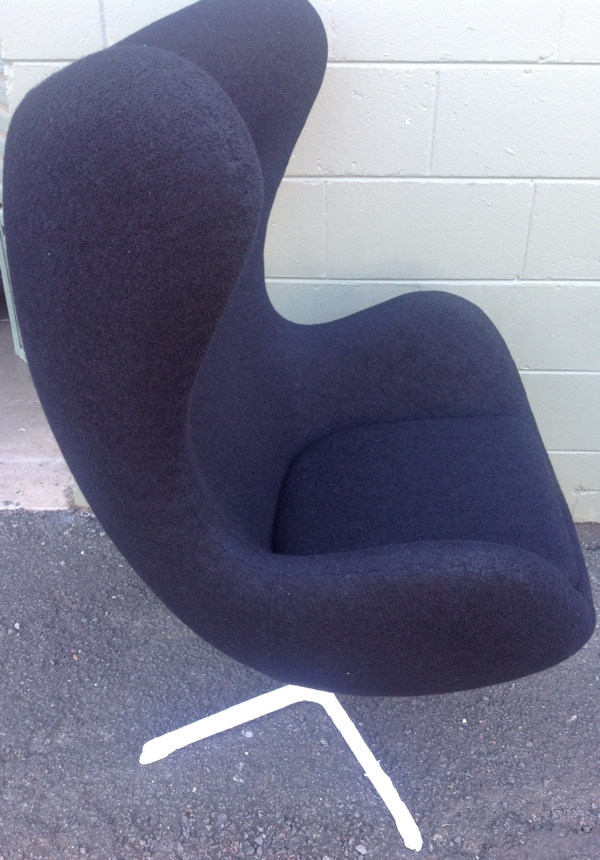 The Egg Chair was designed in 1958, originally to furnish the Radisson Hotel, Copenhagen, though the iconic shape has been widely reproduced over the decades.
Yet while the design is often celebrated by architects, it is equally loathed by upholsterers.
The Jacobsen Egg Chair is marked by dimensions, girth and intersecting curves which make it very difficult to upholster. This small design flaw has meant
that Egg Chairs are typically seen in stretchy felted wools, in flat plain colours, which consequently are more forgiving to the fit and finish.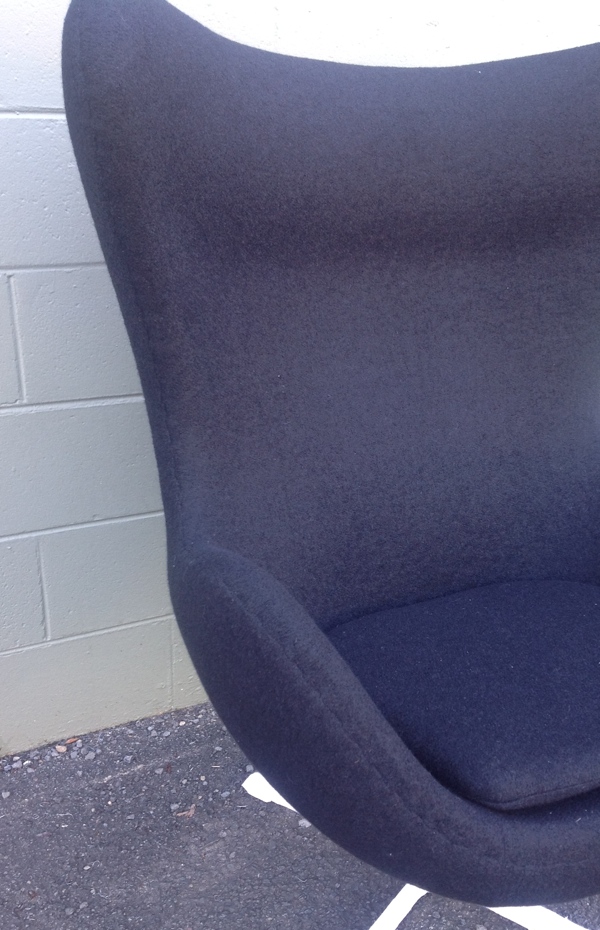 Our client had fallen in love with a decidedly non-stretch Linen weave. To complicate matters further, the Linen weave featured a large pattern which would
need to be centred and aligned continuously on all sides, even across curving joins. No easy feat. But we relished the challenge. And the client was
delighted to learn that their vision could be created.
Results
The reupholstery process required painstaking attention to detail. The fabric had to be precisely cut so as to ensure that the pattern would be repeated
right across the chair. (It was not possible to re-use the old fabric patterns because that cut had relied on the fabric being stretchy). Moreover,
each curve had to be fitted perfectly, to avoid unsightly bunching or stretching. However, as you will see in the images that follow, this skill and
patience was ultimately rewarded.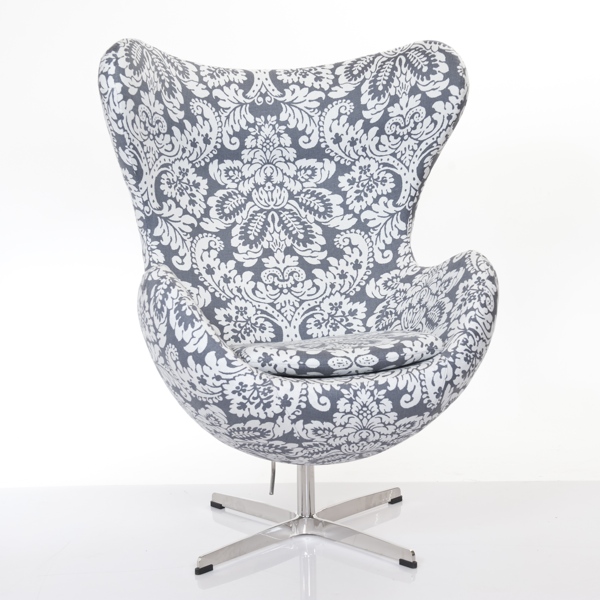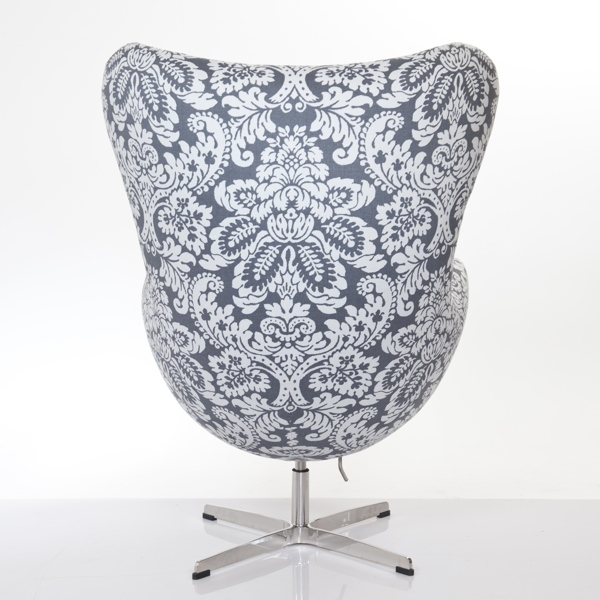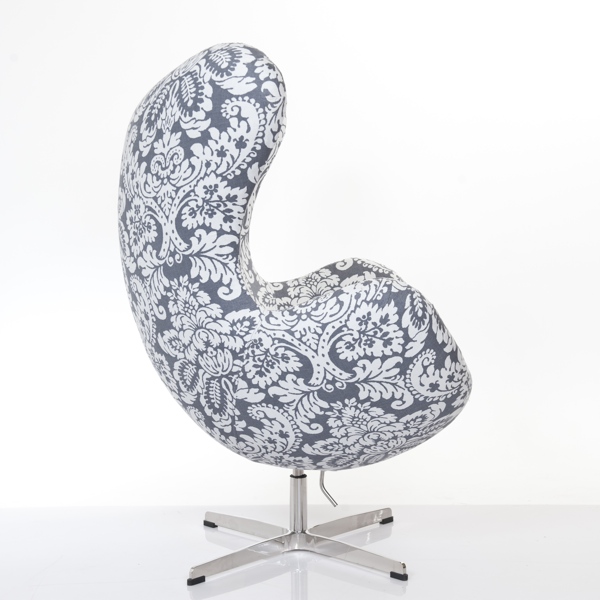 We'll leave the last word to the client:
"Choosing Upholstery Solutions was the best decision I ever made. From first contact, they made me feel comfortable, took the time to listen to my ideas, and throughout the whole process gave excellent advice. Best of all, they were able to translate my vision into reality. Although I am quite a perfectionist, every detail exceeded my expectations. In the end, my refurbished Egg chair took my breath away."

– A. Rolfe, Razorback, NSW
What do you think? Do you love this refurbished Egg Chair? Tell us in the comments below!