---
Before & After: 20's Lounge Suite
---
Before & After: 20's Lounge Suite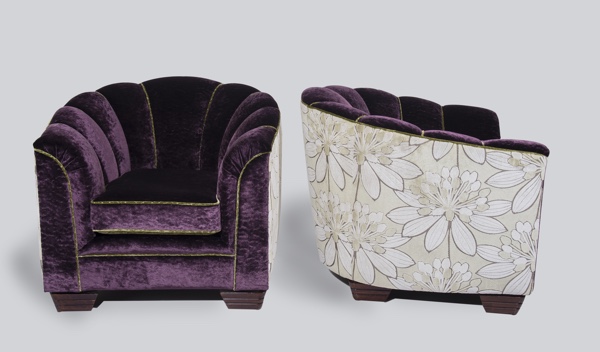 Clients often come to us to restore and refurbish heirloom furniture. Pieces that may have seen better days, but which retain style, quality and meaning
that is far beyond what can be bought from a store. One such client was Cathy.
Cathy had searched for many years to find an upholsterer who could do justice to her much-loved lounge suite: a 1920's era three-seater sofa and club chairs.
Cathy had a strong and creative vision for her treasured suite. The sentimental value of the suite meant that it was irreplaceable, and it deserved to
be carefully restored. Many upholsterers turned her away because the job seemed 'too hard'. But Cathy was rewarded when she contacted us for
a personal upholstery consultation.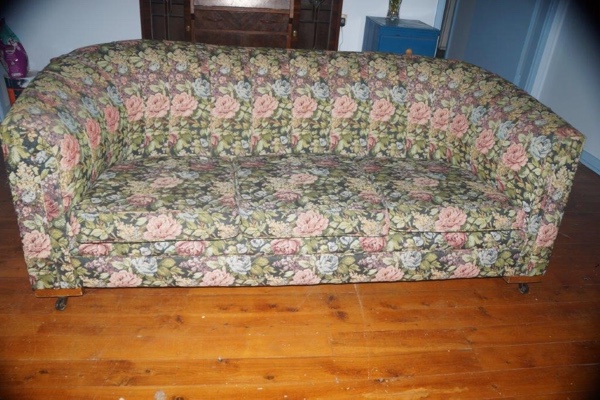 Fabric selection
Cathy had spent some time reviewing our online fabric library, but
wanted to touch and see the fabrics. We stock over 1000 designer and imported upholstery fabrics, ensuring that our customers can find a style to suit
their taste and budget. When Cathy visited our showroom for a fabric viewing, she was excited by the range and quality of upholstery fabrics available
for her to choose.
1000+ designer fabrics to choose from
David made the fabric selection process exciting and fun, allowing Cathy to browse in depth, while providing expert guidance and aesthetic inspiration
along the way. After a detailed consultation, and some consideration, Cathy decided to use a mix of velvets with an aesthetic that evoked the 1920's
era. This choice matched her bold vision and recollected the history of the lounge suite.
Linwood astrakhan velvets
For the seat and inner back Cathy chose Linwood Delano 'Royal' and 'Absynthe' for the piping, two sumptuous velvets that evoked the richness of the Art Deco zeitgeist. Linwood upholstery fabrics
are beautiful quality, and made to last. If you look closely at the pictures below you'll notice that this velvet is shot through with a rich
astrakhan texture that appears to shimmer in certain lights.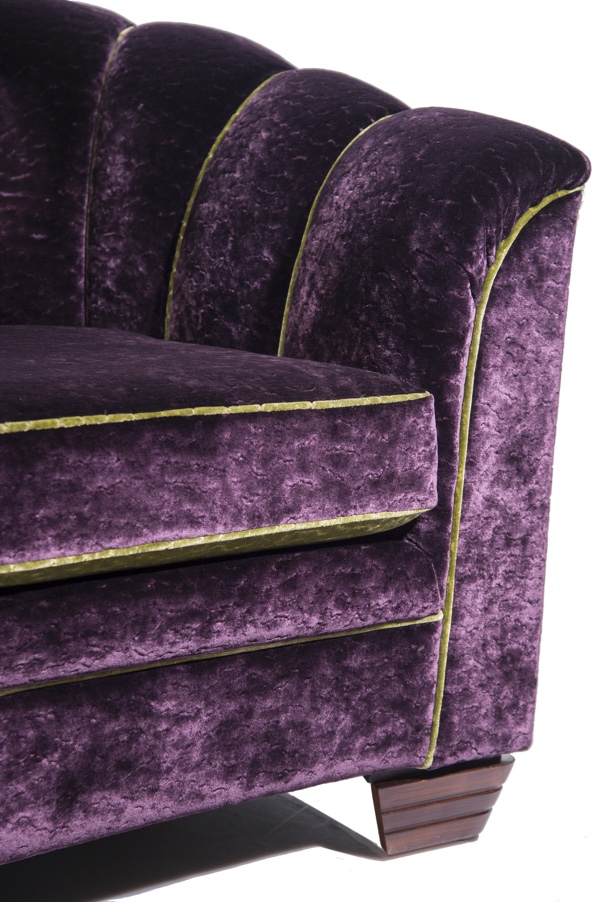 Marco floral jacquard
For the outside back Cathy chose to use a different fabric – in order to add interest when the suite is seen from behind. She chose a luxurious Marco floral jacquard velvet, sourced from Italy by Upholstery Solutions. Floral patterns are timeless, and this particular design paired well with the Linwood
astrakhan velvets.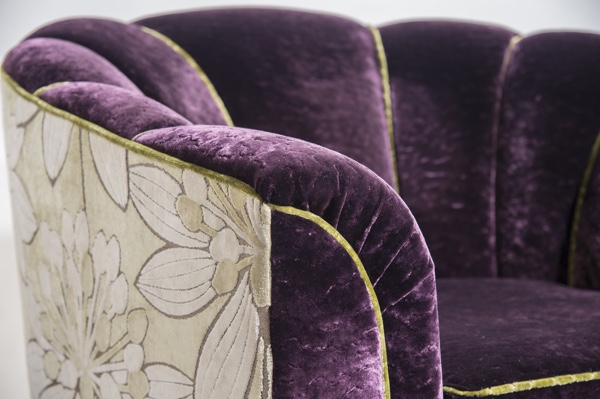 Craftsmanship and restoration
Once the fabrics were chosen, Cathy left her furniture in the care of David and his team of artisans.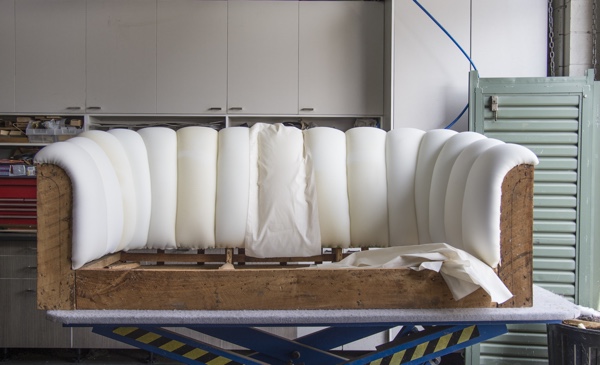 Artisanal furniture restoration
The lounge suite was carefully stripped down to the frame and restored. All joints were re-glued and reinforced. The old legs were replaced with custom-made
Fresh Polished timber legs, at the perfect height for Cathy's comfort. All the old springing and padding was replaced.
Bespoke comfort fitting
Cathy chose to replace the old padding with custom-made cushions using multi-density foam layers. This bespoke comfort fitting is akin to tailoring a suit,
and is the only way to achieve enduring comfort in restored furniture.
Metropolis now: A fresh new look
Within a few weeks the lounge suite was transformed. The furniture that was delivered to Cathy's home was better than she ever remembered, and unrecognisable
from what had come before. Cathy was overjoyed at the look of her reupholstered lounge suite. Moreover, by choosing to work with Upholstery Solutions,
Cathy's furniture was custom-made to fit her taste and comfort. The results speak for themselves.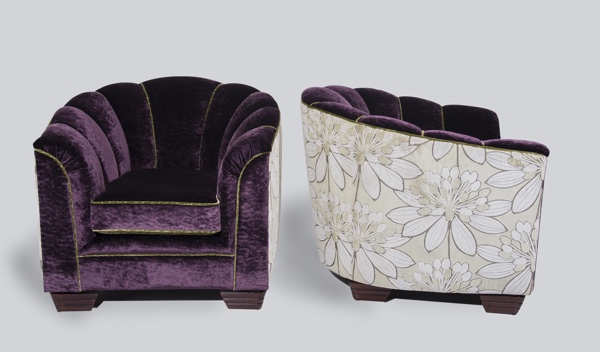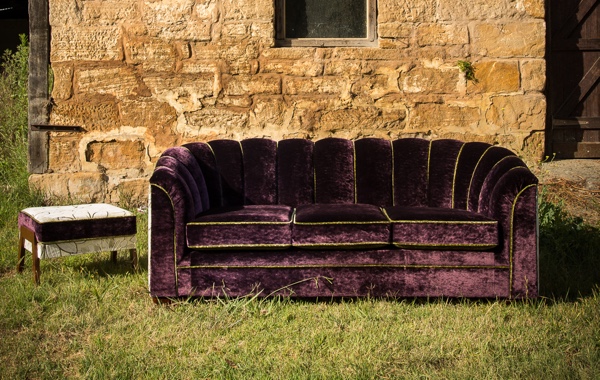 Materials used
Fabrics: Linwood Delano 'Royal' and 'Absinthe'; Marco Jacquard, Floral.
Padding: Multi-density foam customised to the client's ergonomics.
Timber: Handmade art deco legs with light oak french polish.
Feeling inspired? Do you have a treasured lounge suite that you'd love to reimagine? Book your personal home consultation (Sydney Metro & Southern Highlands) or drop into our showroom.