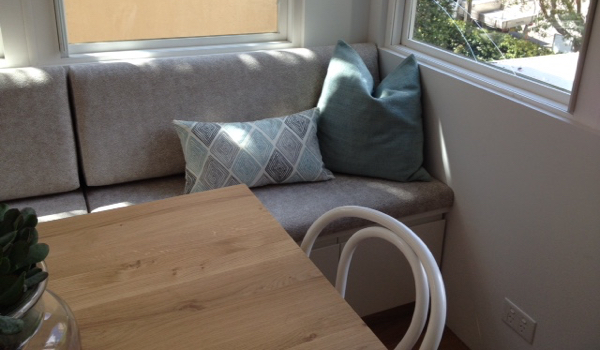 A client recently came to us with an exciting banquette seating project. She was in the finishing stage of an extensive renovation of her Woollahra apartment,
and sought a bespoke, fitted bench seat to complete her new kitchen-dining area.
In the last few years, fitted banquette seating has become a hallmark of architect-designed luxury homes. Banquette seating was originally found only in
public and commercial spaces (like the Fisher Library)
but has trickled down into residential spaces. It is often used for sensual contrast: adding permanent softness and comfort within hard, minimalist
interiors.
When our clients came to us, they'd browsed our online fabric library,
and developed very specific ideas within a demanding brief. Nonetheless, we were able to assist them. By personally visiting with a selection of handpicked samples, we worked together to finalise
the upholstery fabric and agree on dimensions and styling.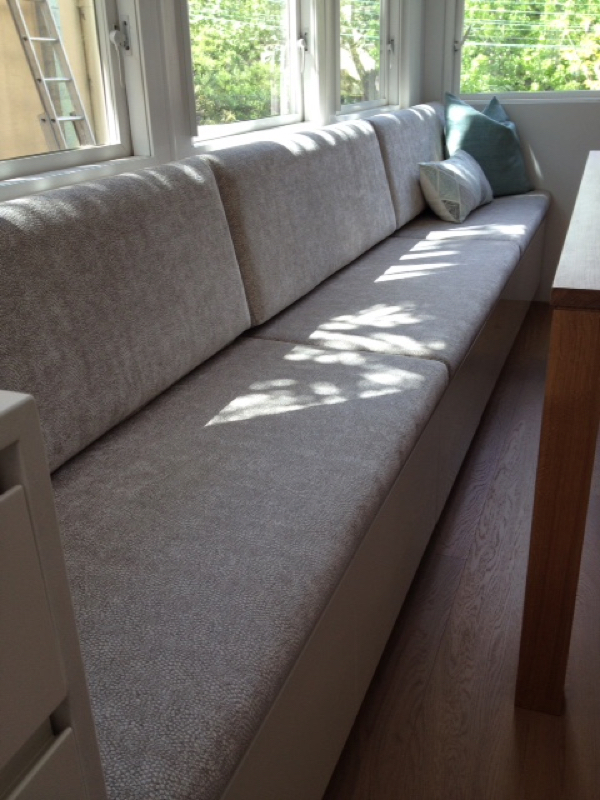 Craftsmanship
Absolute precision is the key to fitted rooms. And sometimes, small but important details can be lost in production. But of course, there was no such issue
here. We were able to translate our extensive sketches, notes and measurements into a work of upholstered art.
The banquette was divided into three sections, both for portability and for styling. But each section was a variable that increased the difficulty of the
project. So if one section was even slightly wrong, none of the sections would go together. Millimetric precision was required.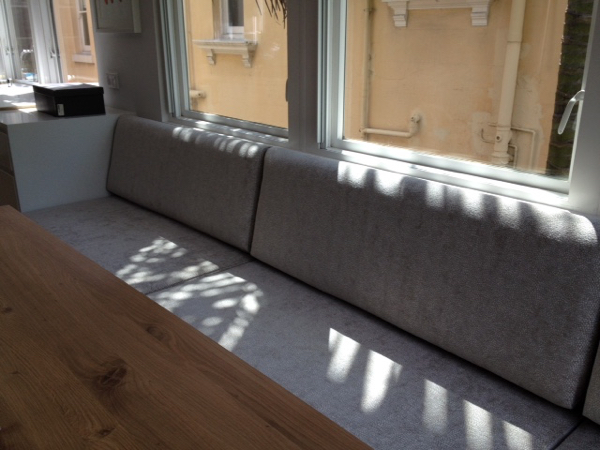 Results
When installed, the seat rested perfectly between two walls, precisely aligning all three segments to create a single, oversize banquette. The clients
were delighted.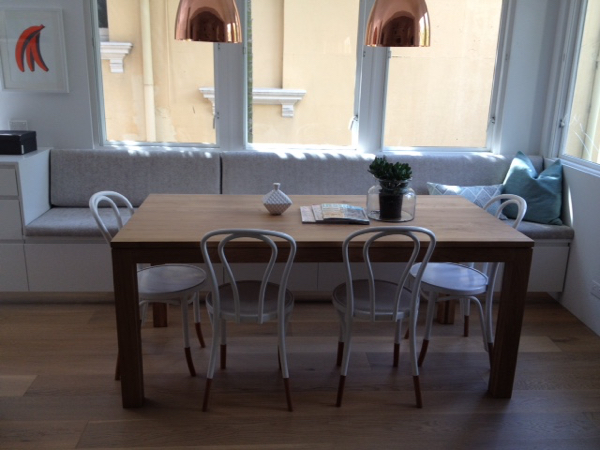 We love the overall look that has been achieved, and the refurbishment is a credit to the clients. The final word is, of course, theirs:
Upholstery Solutions did a wonderful job creating a banquette seat for our dining room. David made the process very easy which was welcome after we had trouble with a number of other upholstery companies not responding to our quote requests. David's work is exceptional and he had a real eye for fabric choice – the samples he recommended ended up being our first choice.I highly recommend using Upholstery Solutions! I would not bother with anyone else.
What do you think? Would you use banquette seating in your home? Tell us in the comments!